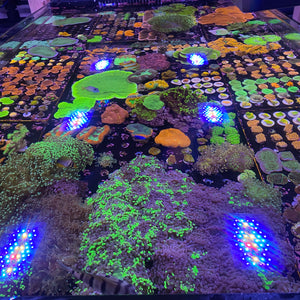 4 Hours Face to Face Consult (4 Separate calls)
4-hour online video call available to anyone in the world. 

This is best used over the first four weeks of setting up your aquarium to ensure everything is going to plan 
I have 15 years' experience and information is the most valuable resource you can have in this hobby.
It can be the difference between many years of the most amazing hobby you can possibly experience and an absolute disastrous money pit.
The concept that paying someone, could actually save you money appears counterproductive but I got the idea of offering this service when a client came to the coral farm this week.
They were very new to the hobby and they informed me they had been told to buy a high-end piece of testing equipment, for just one parameter.
That piece of equipment cost £75…and it is unlikely they will ever use it again, as it's used during the cycling process.
Had they spoken to me I would have advised against it and could easily have saved them £75 with just that one purchase…
How much money could I save you?