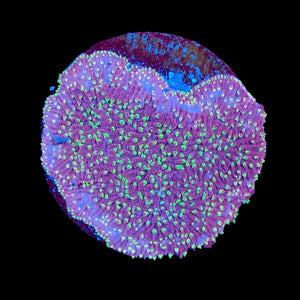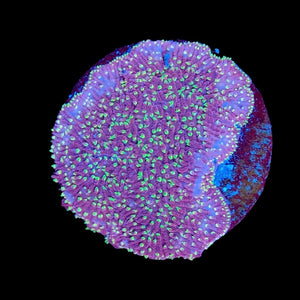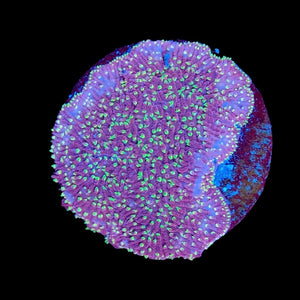 Freak Hair Pavona
The Freak Hair Pavona is a stunning example of the pavona family
It is an SPS coral (small polyp stony) with a purple base and neon tentacles.
Although they are an SPS coral, they are the exception to the rule with regards to their difficulty level being one of the easiest and fastest growing of that category.
Additional feeding isn't required to maintain its health however it will feed on micro-plankton and very fine coral foods. 
Care Level - Moderate
Flow - Medium 
Lighting - Medium (mine prefers shady areas)
Temperament - Short stinging polyps 
Due to variations within species, your item may not look identical to the image provided.